Asian Cam Models review was last updated on July 9, 2022, by Adult Cam Guide.
Introduction
AsianCamModels.com is home to live Asian girls for only $1/minute! You'll find a diverse selection of webcam models in free chat, private chat, and recorded PPV videos for download.
The site scores are high in nearly all of our rating criteria. And it continues to impress with its expanding roster of beautiful babes.
Asian Cam Models Review
Number of Models
User Experience
Special Features
Membership Options
Cost and Billing
Conclusion
Number of Asian Cams
The selection of online models is varied from young Asian Teens 18+ to work-from-home housewives. It's 6 pm ET right now and there are 260+ online models. Of these, only a dozen are currently in 'PRIVATE CHAT'. The 'WHO'S ONLINE' page displays the models under one of two main headings: 'Top Trending Models' and 'Top Rated Models Online'.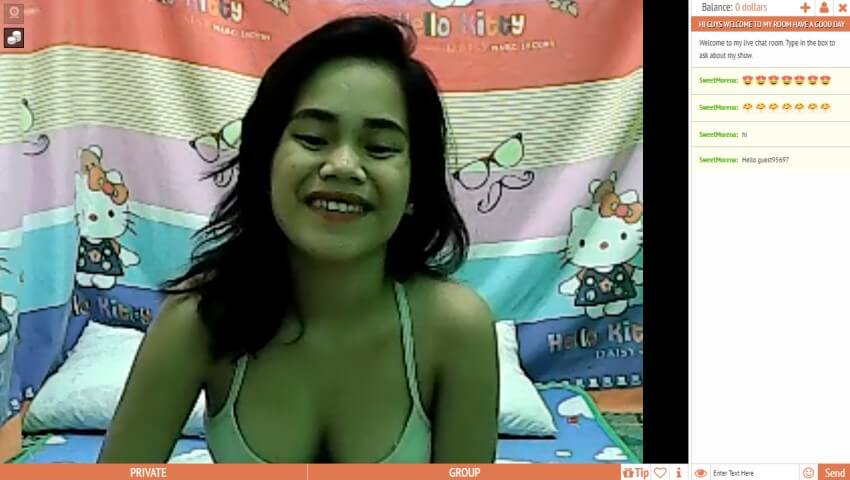 Each girl has a 'FREE CHAT' public room with a profile page displaying free public photos and videos. You can sort the model profile page by selecting a category listed on top of the home page (with the number of models currently online in parenthesis as of October 7, 2020):
Wild Girls (121)
MILF (33)
Party Girls (119)
Romance (120)
Pregnant Girls (1)
Couples (4)
Lesbian (2)
Threesome (0)
User Experience
Asian Cam Models gives you a simple interface but with only a handful of basic features. On the one hand, it's a cinch to navigate in and out of the free chat rooms. And you get a full 60 minutes of free video chat so there's no risk in trying it out. That being said, it lacks some of the more advanced features. For instance, you won't find any of the VIBRA TOY or VIP SHOWS found on Live Sex Asian.
The free public chat rooms use a standard Flash player giving you access to any of the 200+ online models. You'll find advanced 'SEARCH' and 'OUR PERFORMERS' pages to help you locate your preferred type of model, but these pages are unnecessary since the main category list above is sufficient for browsing models.
Special Features
The main site feature is the free video chat mode which gives you all the basic functionality from other paid chat sites. These include the ability to zoom in and zoom out on the size of the video chat window, change the volume of the microphone and brightness of the video, and communicate directly with the model in a full-screen video without becoming a member.
In addition to free video chat, there are also pay-per-view videos of previously recorded webcam shows. These videos can be purchased individually or as an all-access pass for a fixed monthly membership (see Cost and Billing section for prices).
Membership Options
There are 2 types of membership plans depending on whether you want to access private chat rooms, purchase pre-recorded videos, or both:
PRIVATE CHAT MEMBER – In order to enter a private chat, you will first need to purchase credit. You can purchase credit in different packages with the smallest package starting at $20 for 20 credits. By purchasing credit, you will now have access to private chat rooms where you can watch and interact in a live porn environment involving striptease, masturbation, and more. The price is $1 for 1 minute with some models charging a bit higher.
I CUM MEMBER – If you enjoy watching recorded shows without having to pay for each minute, then you'll appreciate the fixed pay-per-month option provided by ICum.com. This sister site gives you full access to all 200,000+ recorded webcam porn videos from Asian Cam Models.
Cost and Billing
PRIVATE CHAT – Private chat rates are fixed at $1/min for most models and a bit higher for the top-rated babes.
MIDDAY MADNESS – SAVE 10% on every private chat purchase made on Wednesday of each week.
PAY-PER-VIDEO – PPV download prices depend on the date and length of the video (see below):
Previous Videos (over 1-year-old):
< 2.5 mins – $0.99
2.5 – 5 mins – $1.99
5 – 10 mins – $2.99
10 – 15 mins – $3.99
15 – 20 mins – $4.99
> 20 mins – $5.99
Recent Videos (less than 1-year-old):
< 2.5 mins – $1.99
2.5 – 5 mins – $2.99
5 – 10 mins – $4.99
10 – 15 mins – $5.99
15 – 20 mins – $7.99
> 20 mins – $8.99
PAY-PER-MONTH – For a fixed monthly rate, you get unlimited download access to the entire collection of recorded videos:
Basic Plan – $20/month for full access to all recorded video (you will be billed monthly until canceled)
Premium Plan – $50/month for full access to all recorded videos AND $50 in private credits
Conclusion
Asian Cam Models is one of my favorite live Asian sites for two reasons. First, is the tempting selection of Asian sweethearts. And second is the low-cost prices. You don't get all the cool features, but it's only a fraction of the price of most sites. You'll definitely get your money's worth below.
Related content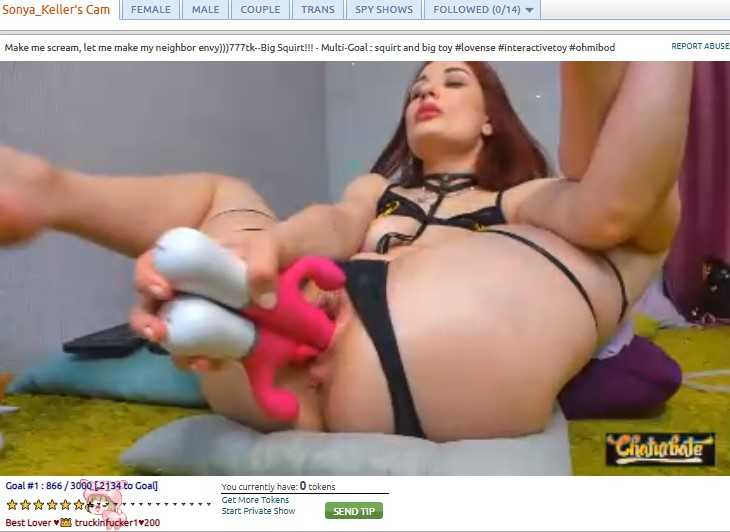 Chaturbate review – The best free sex cams.
Watch live sex with thousand of models before even signing up!